Past Events
September 2013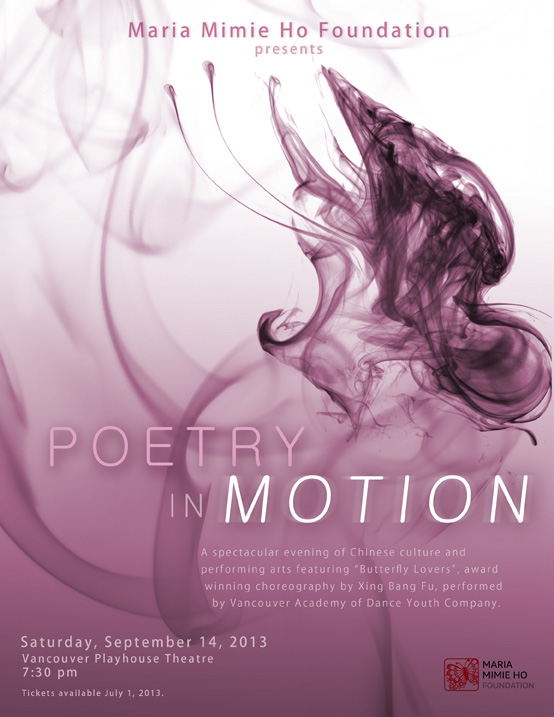 Maria Mimie Ho Foundation Presents
Poetry in Motion
Vancouver Playhouse Theatre
Saturday, September 14, 2013 at 7:30pm
A spectacular evening of Chinese culture and performing arts featuring international and local artists.  See photos here.
January 2012
The 2012 Vancouver Chinatown Parade was a great success.  Participants totaled over 140 and included the Strathcona Community Centre Leadership Program, Strathcona Community Centre Dance Program, Vancouver Academy of Dance, employees of Shoppers Drug Mart, Norquay Elementary School and others.
March 2011
Maria Mimie Ho was awarded the Remarkable Women distinction from the City of Vancouver on March 1, 2011.  Her daughters happily accepted this honour on her behalf.  The 2011 Remarkable Women Poster series can be seen in community centers throughout Vancouver.
2011 also marked the launch of the Maria Mimie Ho Foundation through the Tribute to a Remarkable Woman fundraiser held at Floata Seafood Restaurant.  Friends, students, past students, and supporters of Mimie came out to support this worthy cause and the Maria Mimie Foundation was born.